THE HOUSE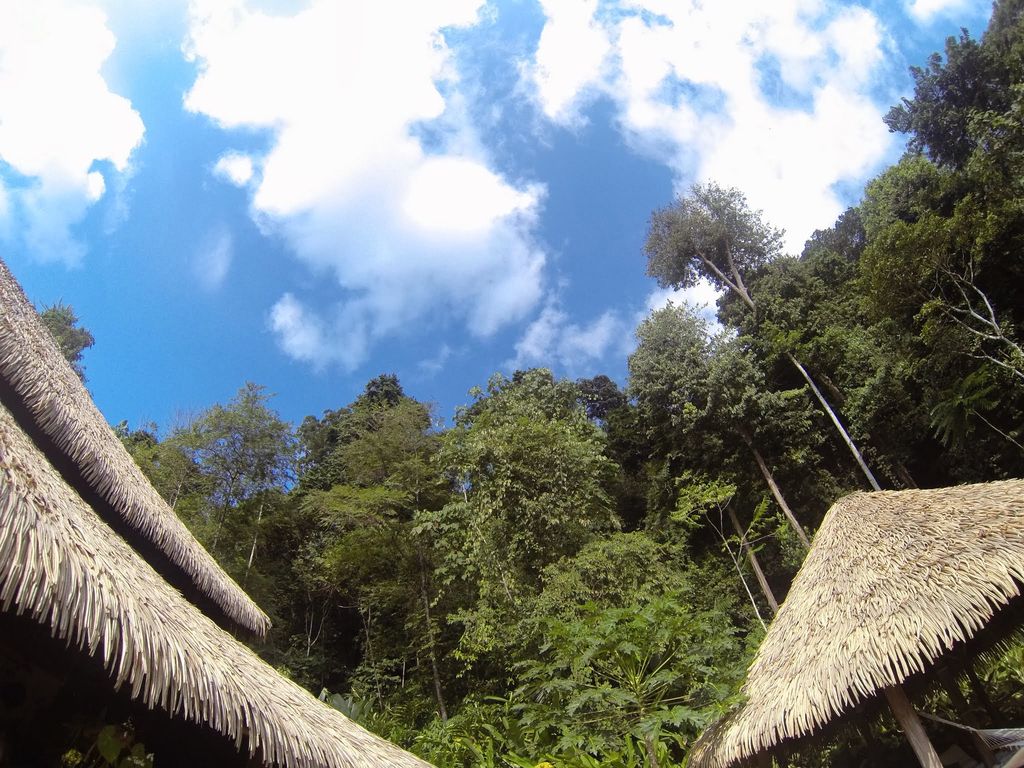 Cradled by pristine rainforest and luxuriant jungle gardens, steps from the beautiful, remote beach of Cabo Matapalo, this home was designed as a fun, fantasy tree-house, rising from the earth as a spacious retreat dedicated to thrill every nature lover.
Inspired by tropical buttress roots, enjoy secluded, open-air, luxurious green living. Here in this corner of paradise, beach, wildlife and devotees of the natural world can live in harmony, with the sound of the surf soothing the soul.
See monkeys, blue morphos, toucans and scarlet macaws every day. The perfect location for an exotic honeymoon, a bird watching expedition, a yoga retreat or a playful base for an unforgettable family adventure vacation, leave the real world behind and let your inner child emerge. Learn More
Paradise were the first words out of our mouths. The house is absolutely incredible. You feel like you are right next to nature with all the comforts of home. We saw monkeys in the trees around the house daily, toucans and macaws. It was a short hike to the beach and the trails were great for exploring. Carlos, the caretaker, was very friendly and helpful. It is definitely a bit of work to get there, but definitely worth it. I would recommend a massage by the pool from Sianne, Carlos's ex-wife – it was a treat. It was hard to leave after only a week. We will be back.
From the moment we pulled up to Casa Vida Verde, we felt as though we had found absolute paradise! The house is unbelievably gorgeous and well maintained. The beds are very comfortable and are made up with top-quality linens. The furniture throughout the house is beautiful and unique and has been hand-crafted …Take care to check out the dining room table which has been built from a single tree and curves along with the contours of the tree and whose base has been crafted from a piece of the trunk, cut lengthwise into three pieces so that it maintains the curvature of the tree – unbelievable craftsmanship!
My overall rating for my stay at Casa Vida Verde is exceptional!! Everything was exactly as advertised and expected, if not more than expected. Therefore the listing description is spot on regarding the location, layout, amenities and everything else. I would highly recommend this area and this property to others.
What a beautiful place! You really feel like you're in a treehouse. The pool isn't big, but it is perfect for cooling off and relaxing. …This is a birdwatcher's paradise. And Monkeys… We saw a dozen howlers and spider monkeys – from the deck!
We very much enjoyed the caretakers, Carlos and Sianne. They were fabulous and couldn't do enough for us. it was very interesting discussing astronomy and other topics with Carlos.  Sianne is a great massage therapist and we had awesome massages. Very worthwhile!